About KM Shower Doors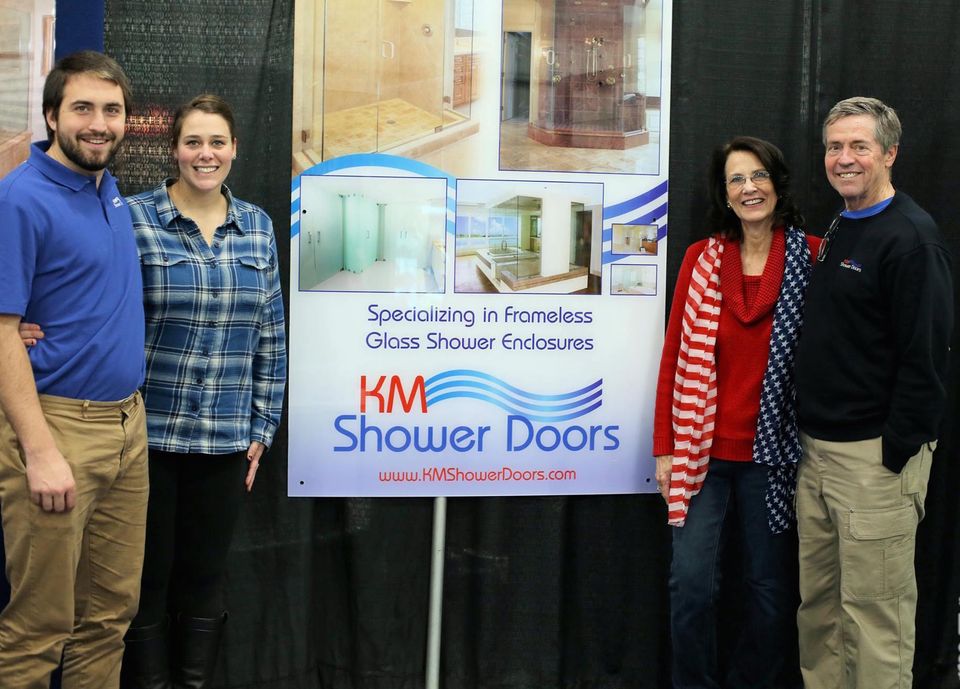 The Moritz Family opened KM Shower Doors in June of 2013.  Coming from a family of builders, Michael (Mickey) Moritz is excited to be a member of the building community here in York, and have his kids, Kevin and Katie, and his wife Diane work together to create a successful business.  Their mission is to work with the customer in the showroom and in their home to provide the best service available and find a solution for their needs.

KM Shower Doors is a supportive member of the York Builder's Association and the Buy Local Coalition. Buy LOCAL!
Our Showroom
Our showroom offers a variety of displays that help you envision the shower enclosure that can be customized for your own bathroom. Whether you are remodeling your entire bathroom space, or replacing your old outdated framed door to create a modern, fresh look, here at KM Shower Doors we can work with you to design, fabricate, and install your dream shower enclosure.